When it comes to fixing your dishwasher or oven, often all you need is a simple replacement part. If you're trying to repair your own appliances but can't find the part you need, you're in luck. In addition to providing professional appliance repair service, All Jersey Appliance Services also sells appliance repair parts. That means regardless of whether you're an adventurous DIY-er or a homeowner in need of an appliance repair technician, we're here to help. For your professional appliance parts store in Bergen County, give us a call today!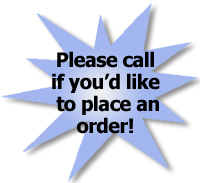 All Jersey Appliance Services is here to help you get your appliances back in peak working order. We're pleased to be able to offer a huge selection of appliance repair parts, so regardless of whether you're working on a refrigerator repair or a washer dryer repair, we should have everything you need in stock. Our appliance parts store carries a wide range of components for just about any major brand and model of:
Refrigerators
Freezers
Ovens and stoves
Dishwashers
Garbage disposals
Washing machines
Dryers
Unbeatable Sales Expertise
Our professionals can help you find precisely the part you need to ensure your appliance is back to working again in no time. And because All Jersey Appliance Services only stocks appliance repair part items from the leading manufacturers, you can rely on us for quality that will stand the test of time. We have the appliance parts and repair expertise you can trust for great customer service, great prices, and—best of all—just about every dishwasher or refrigerator repair part you could need.
Don't forget: if you need appliance repairs but aren't entirely comfortable performing the work yourself, All Jersey Appliance Services would love to help. Working as both Bergen County's appliance repair experts and appliance parts store, we're available to help no matter what your malfunctioning appliance needs. We have more than 10 years of experience as an appliance repair service, and we use our knowledge and expertise to help you get your appliances back up and running.
Find Out If We Have the Appliance Repair Part You Need!
For more information about appliance parts and repair or to learn more about how our licensed, EPA-certified technicians can serve you, pick up the phone or send us an email now.